Double Rooms > Balder
Per Night*
* Prices may vary if you are reserving into an upcoming season change.
Inquire
for our weekly prices.
> Click images to enlarge
BALDER is a nice option for a couple wanting a double bed and a sofa/ seating area divided, as it has two rooms divided by a sliding door. BALDER also works well for 3 people or small family, as the sofa can be turned into a bed at night (slightly bigger than a single bed) and serve as a sofa during day-time. As a guest in BALDER you have access to our outdoor kitchen right around the corner, with cooking facilities and equipment, as well as a refrigerator to keep your food and drinks cold.
Room Facilities Inside: Double bed, sofa(bed), WiFi, flat screen television, fans, desk, sofa, tile/marble floor, wardrobe/clothes rack, separate bathroom (hot & cold water), towels, linen, soaps.
Room Facilities Outside: Private entrance and patio with table and chairs. Directly in front of the pool. Racks for towel drying.
Max Occupancy: 3 - 4 (2 adults and 2 small children, or 3 adults)
Why the name "Balder"?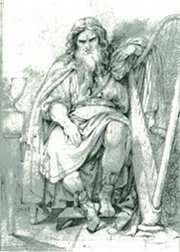 Balder was the god of light and love. He is bright, radiant and handsome and the most popular of all the gods. He is famous for his friendliness, eloquence and wisdom. He calms all fighting. Balders hall Breidablikk is made of precious metal and is free of everything evil and false. Balder rules over the runes, and they are engraved on his tongue. He is a great magician. Balder had a tragic death as his brother, the blind God Hod, was tricked into shooting a dart made of mistletoe at him. Misteltoe was the only thing that could hurt Balder.
Source: Åsgård Norden as, Scandianvian heritage
Book Now
See Also
By Category