Single Rooms > Snorre
Per Night*
* Prices may vary if you are reserving into an upcoming season change.
Inquire
for our weekly prices.
> Click images to enlarge
SNORRE is a budget option for two people. SNORRE is a small habitation but includes a double bed. There is also hammocks and the pool directly outside. Inspired by the author SNORRE's tales of seafaring and exploring vikings it has a wall made out as a huge imaginary world map. As a guest in SNORRE you have access to our outdoor kitchen, with cooking facilities and equipment, as well as a refrigerator to keep your food and drinks cold.
Room Facilities Inside: Double bed, WiFi, flat screen television (satellite), fans, desk, tile/marble floor, wardrobe/clothes rack, separate bathroom (hot & cold water), towels, linen, soaps.
Room Facilities Outside: Private entrance and patio with table and chairs. Pool view. Racks for towel drying. All guests are welcome to use our training racks.
Max Occupancy: 2 people
Why the name "Snorre"?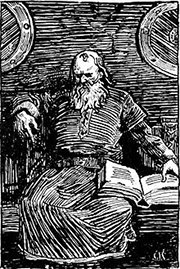 Snorre Sturlason (1179 – 23 September 1241) was an Icelandic historian, poet, and politician. He was elected twice as a lawspeaker at the Icelandic parliament, the Althing. He was also the author of the Heimskringla, a history of the Norwegian kings that begins with legendary material in Ynglinga saga and moves through to early medieval Scandinavian history.
As a historian and mythographer, Snorre is remarkable for proposing the hypothesis that mythological gods begin as human war leaders and kings whose funeral sites develop cults. As people call upon the dead war leader as they go to battle, or the dead king as they face tribal hardship, they begin to venerate the figure. Eventually, the king or warrior is remembered only as a god. He also proposed that as tribes defeat others, they explain their victory by proposing that their own gods were in battle with the gods of the others.
English text: Wikipedia
Book Now
See Also
By Category